The strikes which has crippled the entertainment world has finally came to an end.
Sag-Aftra has reached an agreement with the Alliance of Motion Picture and TV Producers (AMPTP) in a unanimous vote which has now ended the strikes as of November 9th, 2023.
Actors were calling for better pay and also protection on the use of AI.
Sag-Aftra president Fran Drescher posted on Insagram with the caption; "We did it!!!!". Full post is below.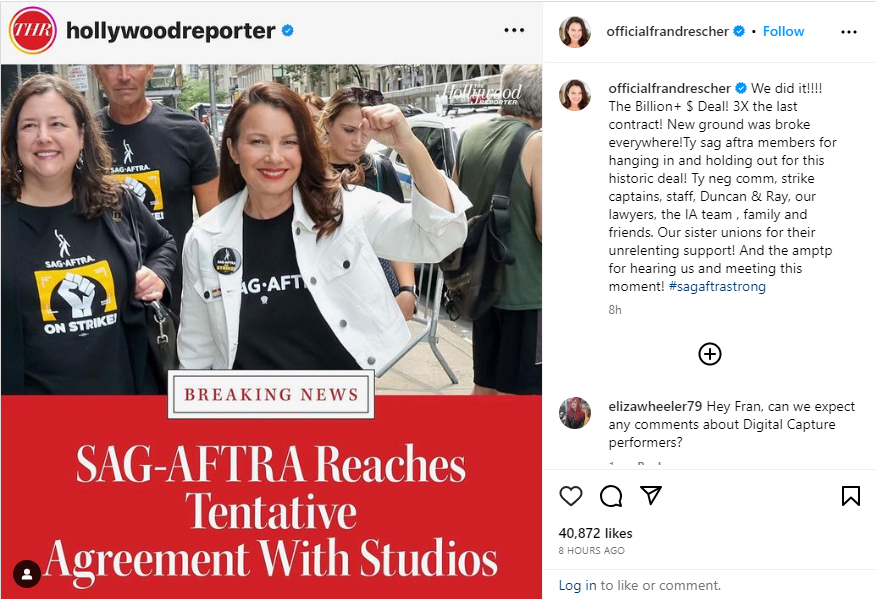 The union has mentioned the deal was worth more than $1b, included increases minimum salaries, a new 'streaming participation' bonus and further protection against their voices and likeness being replicated by AI.
This has been the biggest deal in history.
We're also happy to see that an agreement is now in place as are a lot of actors around the world posting their delight of the agreement and the end of the strikes.
It means actors and companies can begin discussing their movies and shows again. It also means better marketing.
Things have been delayed though. Blade, Kang Dynasty and Fantastic Four were just a few of Marvel's projects that were delayed due to the strikes.
Follow Us