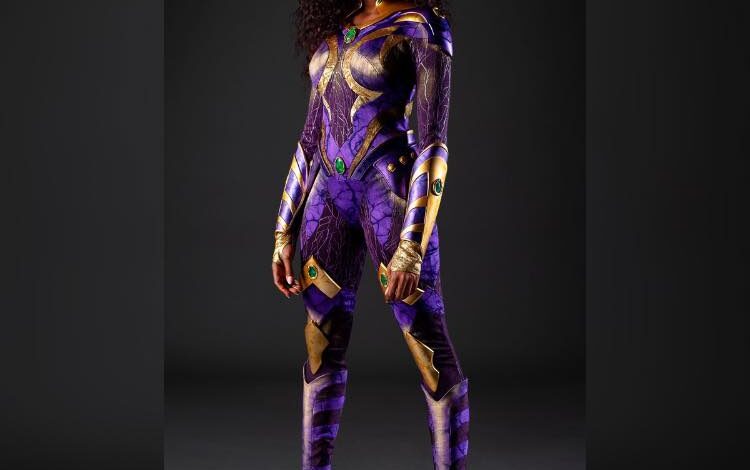 Over the course of the entire series, I don't think any other member of the Titans team has been trash talked as much as Starfire, played by the incredible Anna Diop.
Even way back when the original first set of behind-the-scenes photos got leaked, she got trash-talked, how she looked like a "hooker", how she wasn't "orange".
Even after two seasons, this one character was trashed talked, even though she's been one of the best characters on the show. She was still learning to remember her powers, she's coming into them again.
But now for season 3 which is over on HBO Max now, Starfire has a brand new suit and it's amazing. With exception of Dawn and Hank, Starfire is the second Titan to get an updated look on the show, following in the footsteps of Nightwing.
The suit looks absolutely perfect on Anna Diop. Her flaming hair is so beautiful as well that it's literally straight from the animated shows/comics. It's hard to say anything bad.
It's one thing I'd say, you can trash talk Titans, you can say the "blue filter" ruins the show, but the one thing you can not deny is they make the best suits in any DCTV shows.
I need to say one more thing, it's been over two seasons, can people stop talking/complaining that she isn't "orange", her skin turns an orange color when she's using her powers. She doesn't need to be orange all the time.