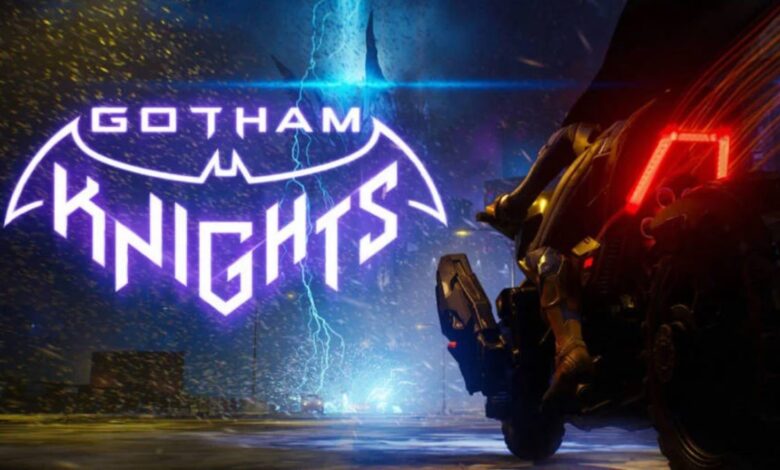 Gotham Knights is a game I've been highly anticipating for a long time. I've seen the reviews, I've seen the complaints about the combat, and I've seen the praise for the story – but this is my first impression of the game after around 4-5 hours of gameplay. Please note, a full review will follow after.
The story follows after Batman is dead, a scene we do actually see play out which was a plus right off the bat. It brought me right into the story immediately with no build-up. We see Batman vs Ra's and it's a beautiful fight despite Bruce dying at the end.
People will complain about the lack of Batman in the game itself but this doesn't actually bother me. I'm a huge Titans fan so having just the Bat-family involved is enough for me.
We then get to see our 4 heroes in full effect. Red Hood is my choice of character. You can also play as Nightwing, Batgirl, and Robin. All 4 feel similar but have different abilities.
I'll discuss the negatives of what the critics are saying. The combat. I'll be honest, it isn't great. If you're looking for an Arkham-type feel then this isn't it. The best I can describe the combat too is Assassin's Creed Odyssey. It feels clunky, it isn't smooth and the combos don't transition well at all. It's essentially a hit-and-dodge simulator with no ability to counterattack. This is perhaps the biggest letdown of the game for me, and I expected better. Maybe more upgrades will smoothen this out but I doubt it. The momentum abilities are decent but that's about it.
If I was rating the combat as of right now then it'll be easily a 4/10.
In terms of the bike, this needs to be quicker. It feels like I'm driving normally on a road, it's too slow and takes an age to get somewhere, especially when it's at the other end of the map.
Finally, in the negatives, the game's multiplayer system is bugged. This is ridiculous when they promoted the game as a massive coop experience but my friend constantly disconnects when he joins my game. Both of us have high-speed internet in the UK, I'm sitting on around 500mbps download, and he's on around 300mbps so it's not our internet. This needs to be resolved, quickly.
Moving onto the positives. The game is pretty good from what we've played so far. When coop is working, it makes the game 10x better. Teaming up with a friend in free roam just sorting out crimes in progress is fantastic. It's enjoyable and it's fun.
The story so far has featured Mr. Freeze and Harley Quinn, both of whom have huge side missions that add to the overall playability of the game. It's everything Avengers should've been. We have barely even played the main story yet because the side missions are super interesting.
The overall customization adds a lot of value to the game. Each character has 15 different types of skins that you can customize, including the color scheme. I'm enjoying this side and playing around with different variations of each hero's suit.
The upgrade tree isn't the best but it's not the worst. It adds a lot of value to the progression of your character's level, unlocking new abilities and ways to take down enemies.
All in all, I'm enjoying the game so far. It's not a perfect 10/10 and has some issues that could be addressed in future updates and DLC. If you're a fan of DC and the Bat family, then this game is perfect for you.
For the questions in regards to playing solo or with a friend. You can do the entire thing solo. If you have a friend with you, the enemies will be stronger. It's better with a friend but it's still enjoyable solo.
Information and products I used to play the game;
Platform: PlayStation 5
Edition: Deluxe
Screen: 4K Samsung TV
Audio: HyperX Cloud Flight Wireless
Release: 21st October 2022
Follow Us