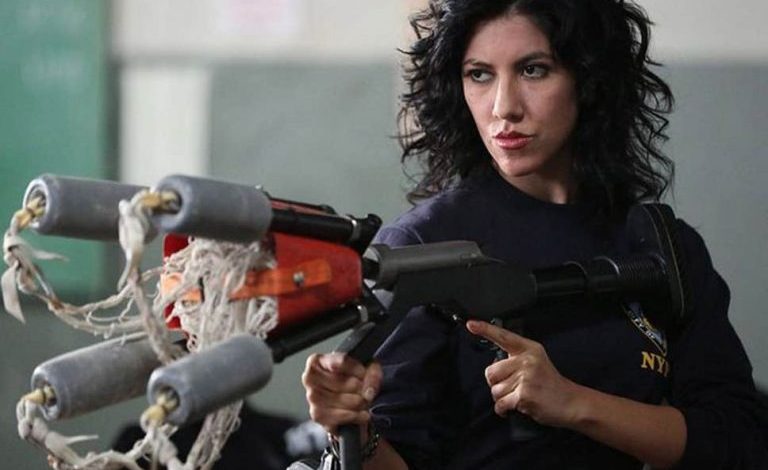 The Brooklyn Nine-Nine star has been pegged as a favourite to claim the role of the female, green, powerhouse, She-Hulk for the upcoming series set to debut on Disney's streaming service DisneyPlus.
The hero herself, created by Stan Lee and John Buscema, is alternatively known as Jennifer Walters. In the comics, Walters is the cousin of Bruce Banner and acquired her powerful, hulk-form through a blood transfusion between Bruce and herself in order to save her life after an incident.
Though no cast is currently set in stone and the details about the series as a whole are being kept under wraps, I believe Beatriz would make a wonderful She-Hulk. In her role of Rosa Diaz, she has shown her talent and dexterity as an actress and some of Rosa's qualities could be carried over in her portrayal of the formidable hero.
Beatriz recently admitted in an interview with ET of her desire to play the role. In reaction to the petition created online to see her as the hero, she said, "I would die to play that role."
"That is so flattering. That is one of the best characters in that universe."
She even admitted to having upped her workouts in case she was lucky enough to be considered for the role.
However, the likes of Betty Gilpin from Netflix's hit-show GLOW and Scandal's Kerry Washington are allegedly being discussed as well. Both I believe could do justice to the role. Some of the more wild theories inlcude the likes of Veronica Mars herself, Kirsten Bell to take up the no-doubt coveted green-body paint.
Whether or not Beatriz lands the role I am genuinely excited to see a female-hero with her own show. I hope it paves the way for more Marvel female superheroes on the small screen.