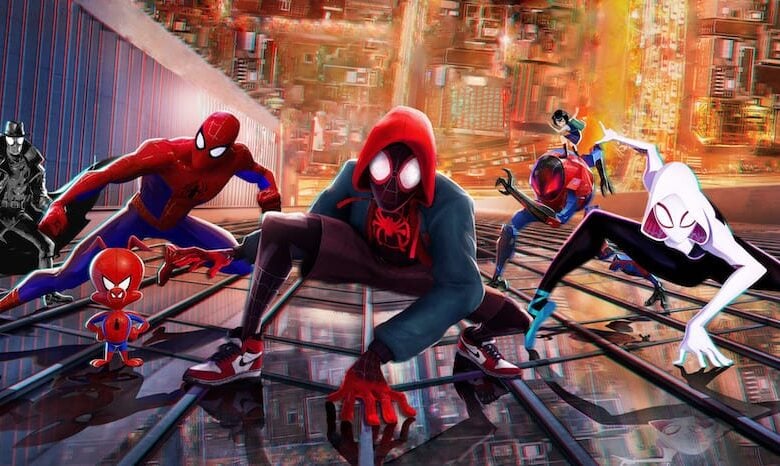 The first official teaser for the upcoming sequel to the great animated movie, Into the Spider-Verse has been released ahead of it's 2022 theatrical debut on October 7, 2022.
The first look was revealed on Twitter which showcases an epic battle between Miles and Spider-Man 2099, as well as them falling through different universes as well as Miles and Gwen reuniting after some time apart.
EW had an exclusive Q&A with Spider-Man: Across The Spider-Verse Part One's writer-producers Philip Lord and Christopher Miller with the pair revealing some details on the upcoming adventure Miles and his friends will be going on.
Lord and Miller said, "He's been trying to step into big shoes, Realizing it's not so easy to juggle family and growing as a spider-person, and that it's lonely hiding the truth about yourself from the people you love."
In the teaser, we can see Oscar Isaac's Spider-Man 2099 attacking Miles Morales. Lord and Miller spoke about his casting in the previous film's end credits scene. Oscar Isaac "had one condition of taking the gig: 'Don't make me boring.' He's made a really complex character out of Miguel O'Hara, and he's definitely not boring."
Across the Spider-Verse will see Miles hopping between different universes, and this teaser is "just a taste" of what the team is looking to create. Furthermore, "every dimension looks and feels radically different from all the others. They all look like they were drawn by a different artist." Which is one of the things which stood out in the previous movie.
Lord and Miller also teased some new Spider-Men characters, "Miles will reunite with some old friends and meet… a lot of new ones."
When speaking about No Way Home, the pair said, "We've seen No Way Home so we would be VERY surprised if Miles showed up. But everyone is part of the Spider-Verse…"