Lucasfilm has released character posters for the upcoming Disney+ live-action series "Ahsoka". The character posters look amazing, in my opinion.
First up, Ahsoka receives a fantastic character poster, nothing much to say about this. Dawson noted the character's montrals had been rebuilt with "technology that didn't even exist when we first started", resulting in them being longer and having a 3D-printed skeleton inside them that allowed for more fluid movement. Savannah Steyn will reportedly portray a young Ahsoka Tano.
Next up we have Sabine Wren portrayed by Natasha Liu Bordizzo. A Mandalorian warrior and graffiti artist, an Imperial Academy dropout, and a former bounty hunter with expert knowledge of weapons and explosives. Bordizzo watched Star Wars Rebels to prepare herself for the role of Sabine.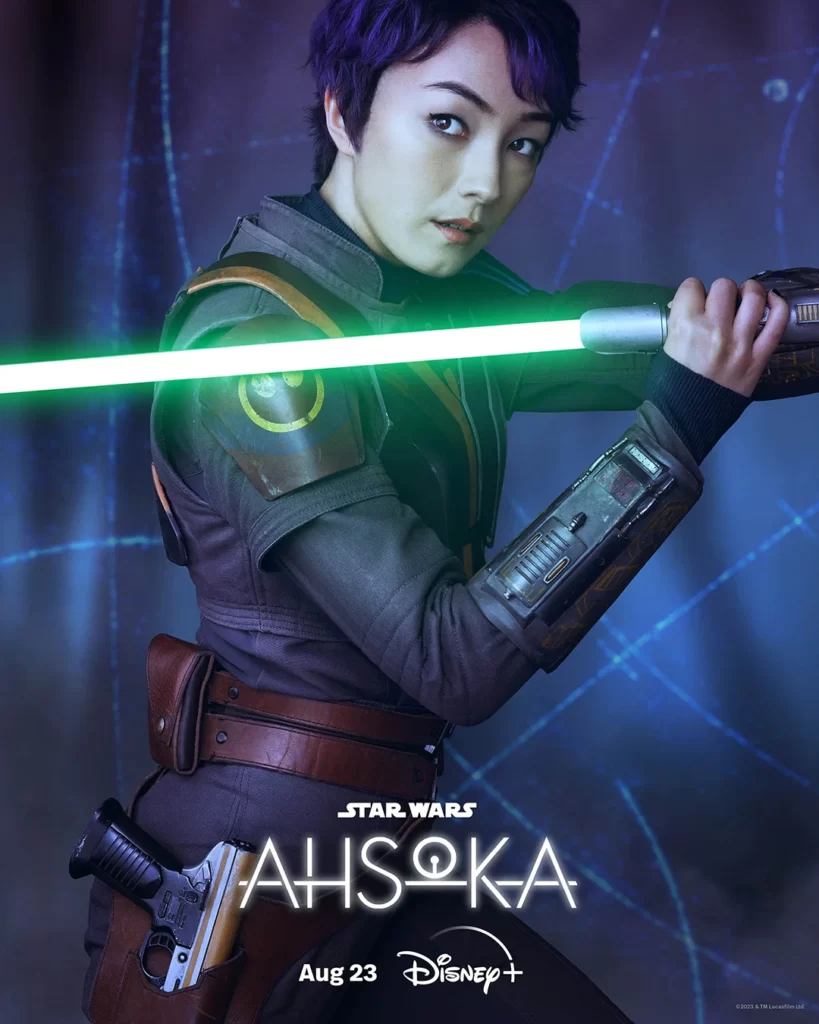 Mary Elizabeth Winstead will be portraying fan-favorite Hera Syndulla. A Twi'lek New Republic general who is the pilot of the Ghost. Hera had a son, Jacen, with the late Kanan Jarrus. Winstead referred back to Hera's character development on Rebels, while also discussing the character with creator Dave Filoni, to inform her performance.[9] She further described her character as being "a strong leader and fighter, and she's also so maternal and nurturing" and unique from other army generals as they are conventionally depicted as being "very masculine, hard figures".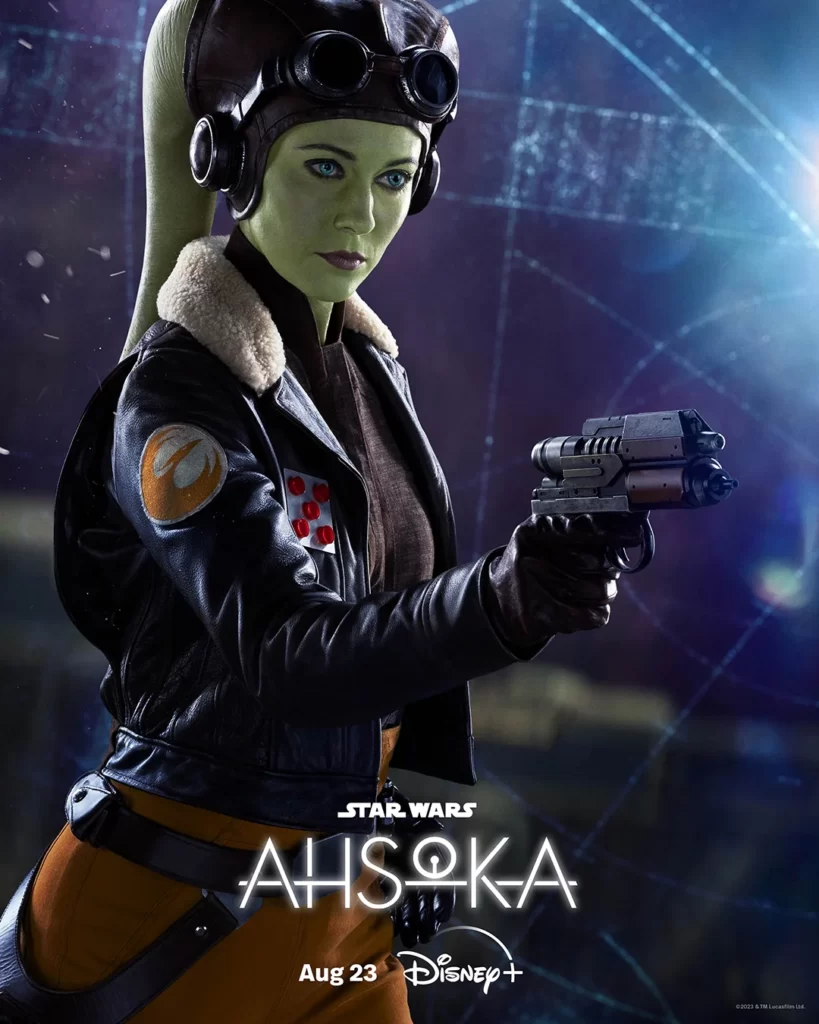 The late Ray Stevenson will be portraying Baylan Skoll. A former Jedi who survived Order 66 by fleeing into the Unknown Regions who is now a mercenary in search of power. He is Shin Hati's master and is working with Morgan Elsbeth.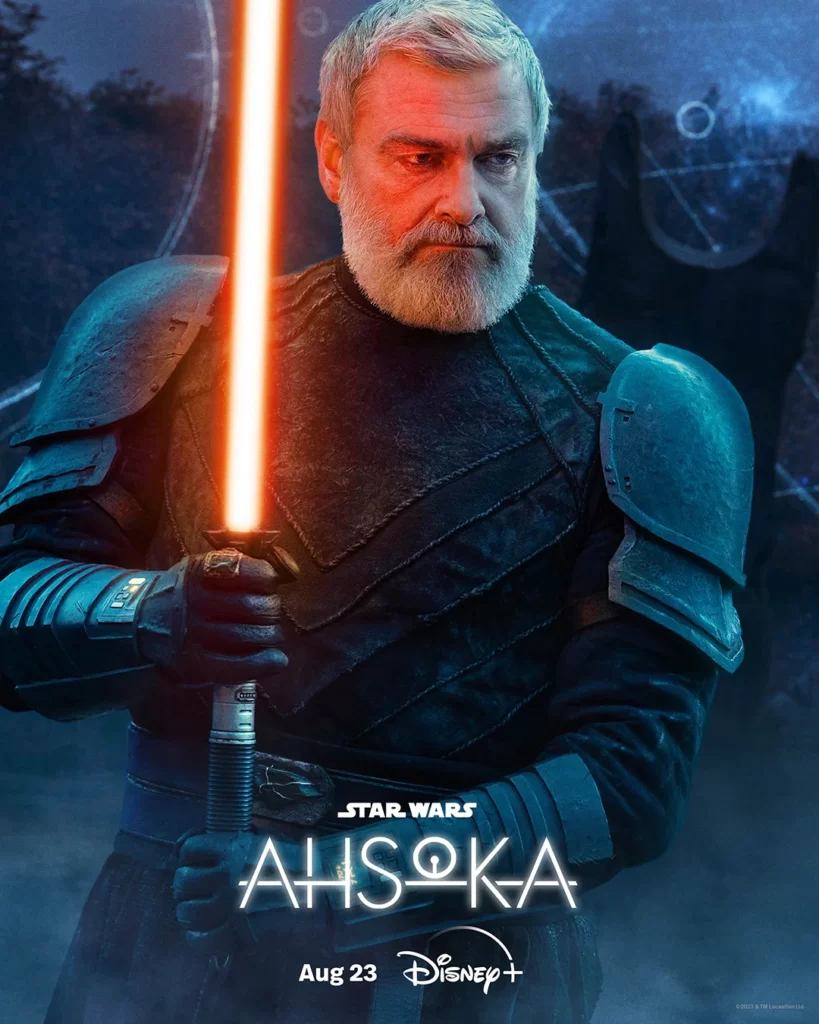 Ivanna Sakhno is Shin Hati. Baylan's apprentice, who is a dark force user and wields a lightsaber, is ordered by Baylan to go after Ahsoka. Hati had described her character as being "calculated" and "impatient, but … a seeker". Filoni had encouraged her to help develop elements of her character's backstory.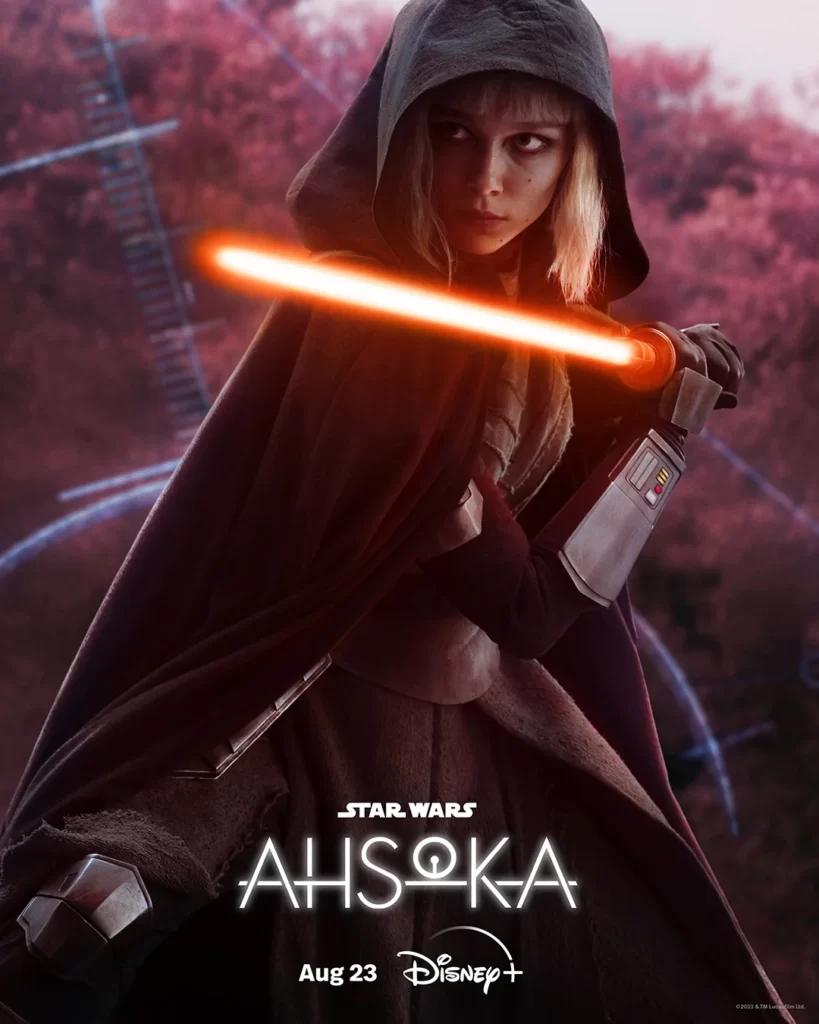 Diana Lee Inosanto returns as Morgan Elsbeth. Returning from her appearance in The Mandalorian, The former Magistrate of Calodan who is allied with Thrawn. She had taken inspiration from Julius Caesar and Catherine the Great.
David Tennant will be the voice of Huyang, a lightsaber-crafting droid that was used by the Jedi for thousands of years. Tennant reprises his role from the animated Clone Wars series. Lars Mikkelsen also joins the cast as Grand Admiral Thrawn.
We last saw Thrawn with Ezra Bridger in the finale of Star Wars Rebels. Ezra played by Eman Esfandi will be in the series. Both Ezra and Thrawn disappeared from the galaxy by using the Purrgil.
Once again, Hayden Christensen will be returning to Star Wars as he did with Obi-Wan Kenobi, this time he will be returning as Anakin Skywalker. Genevieve O'Reilly will return as Mon Mothma. Paul Darnell stars as an Inquisitor named Marrok. While Wes Chatham stars as Thrawn's "right-hand man".
Ahsoka is scheduled to premiere on August 23, 2023, with two episodes. It will consist of eight episodes and is scheduled to conclude on October 4.