Welcome to our show of the year, for the fourth year in a row. If you missed 2019, 2020, or 2021, don't worry we have you covered. You can read it by clicking on the respective year. The Mandalorian took the top spot for 2 years in a row but this year we never got that show, so it's time for a new show to be crowned.
This year we gave the vote to the public. We sent out a link with a form where people could vote for their favorite top 5 shows in order. Each of the top 5 carried points.
10 points
8 points
6 points
4 points
2 points
Please note, our ranking ONLY goes off the shows that we at Comic Universe reviewed so if your show is not showing, it's because we never reviewed it. We reviewed 17 shows in total across 2021 but there can only be 1 winner.
We garnered around 50 form submissions, those who left their names will be credited below. Thank you to everyone who took part.
---
19. Naomi (8 points)
Average rating – 6.4/10
Naomi was a show that viewers were skeptical of from the very beginning and it was understandable why. It's just such a shame this show couldn't have proved viewers wrong, it was totally disappointing and lacked everything a first season should have. The villain was awful, the character was a letdown and the supporting roles just didn't leave an impact on viewers. We knew while watching this show there was a slim chance of there being a season 2 and we were correct. The numbers spoke for themselves. There were far too many filler episodes throughout which weren't relevant to the story and it took far too long to explain what was actually happening. I'm glad there isn't going to be a Season 2 If I'm totally honest because I struggled so much watching it the first time around.
18. DC's Legends of Tomorrow (10 points)
Average rating – 4.1/10
DC's Legends of Tomorrow was a weird one this year. While the series continued the downhill spiral, towards the end of the final season Legends became… enjoyable? So much to the point where I was actually excited to see the next season with the introduction of Booster Gold, finally.
17. Ms. Marvel (18 points)
Average rating – 8.2/10
Ms. Marvel could have been great. For me, it missed the mark on a lot of stuff. Mainly the powers, I'm still not sold. The ending as well was "off", it felt weird watching her magically get switched places with Captain Marvel. While the show did dive into some major topics, it was just not as exciting as other Marvel shows.
16. Stargirl (24 points)
Average rating – 8.1/10
Stargirl is weirdly one of those shows you forget about, perhaps due to the poor marketing from The CW. However, Stargirl had an exceptional opening 2 seasons. The third though was mostly weak. It ended on a huge high, granted, and kept the doors opened after the show was canceled but it was unbearable at times. There were often episodes the "JSA" barely even featured in it and Stargirl, the actual main character barely had the staff. It's a shame to see it drop so harshly from the other seasons.
15. Titans (26 points)
Average rating (so far) – 8/10
So far, with the fourth season of the Titans series being in two parts, the first part has been incredible. I can not wait for the next part and to see more of Sebastian Blood. The series has delivered some amazing moments and introduced us to many new characters, and even delivered Superboy going full Lex.
14. Batwoman (28 points)
Average rating – 9.2/10
Batwoman came in quite low on our list of viewers, however, I do have to say we personally enjoyed the third season here at Comic Universe. It was great to see the show implement some iconic characters or at least remakes of them. We had Poison Ivy return and also a new version of The Joker returned to our screens. Unfortunately, it was too late for the Series. It's understandable that people gave up watching after Seasons One and Two. Chances are most people didn't give the third season a chance and I totally get why. We only watched it because we had to review it but If it wasn't a show we reviewed, it's doubtful we would've given it a third chance. But the Third Season was definitely the show's best Season, the story was amazing and the characters really came together well.
13. Doom Patrol (30 points)
Average rating (so far) – 9.8/10
I wish I could tell you I like Doom Patrol but I can not. While the show did have some incredible moments in the first scenes, It just didn't do enough for me to stick around and watch the latter seasons, especially this new season. I literally didn't even know it began when Titans took a break.
12. Andor (36 points)
Average rating – 8.7/10
Andor should have been better received, however, I do believe the way they did the first season was ultimately what "messed" themselves up. For me personally, the two episodes of slowness followed by an action-packed episode didn't work. This continued for the entire season. It took away what could have been a great Star Wars show.
11. She-Hulk (38 points)
Average rating – 7.4/10
She-Hulk was a very disappointing series in my opinion. Compared to other shows Marvel has released such as WandaVision, Falcon and The Winter Soldier, Hawkeye, etc it just didn't give me that Marvel feeling. I think the best part about this show was the return of Daredevil. She-Hulk really didn't do it for me, the CGI was a mess, no villain, and the fourth wall breaking, all together it was just too cringy. I don't mind changing it up a bit, and having a show a little more light-hearted but it was just too much. It was nice to see Mark Ruffalo return to our screens as well, but the Cameo appearances just didn't make up for how bad the show was, unfortunately.
10. Halo (56 points)
Overall rating – 9.2/10
I will admit, I'm not an avid Halo lover, I've played some games, but I do not know the lore and backstory as I do with a Marvel character or DC character, I have a basic understanding, but this show was amazing. The action, the visuals, the story, and the different environments we went to throughout the season were unique. One major thing I loved about this season was the sounds, it was literally ripped from the game.
9. The Flash (60 points)
Average rating – 8.2/10
I enjoyed The Flash. I think one of the major reasons why I enjoyed the Flash more than I should have was simply the story. It was actually decent. Another reason why I think I enjoyed it was the announcement of it going into the final season early next year. Everyone I spoke to actually had positive things to say about it.
8. Moon Knight (62 points)
Average rating – 9.2/10
Moon Knight was like no other. I went in knowing nothing about the character(s) but left with a huge appreciation towards the character of Moon Knight and all of his personalities. It was a brutal show, it began with showing us black-out moments and awakening covered in blood. Oscar Isaac was incredible in all personalities.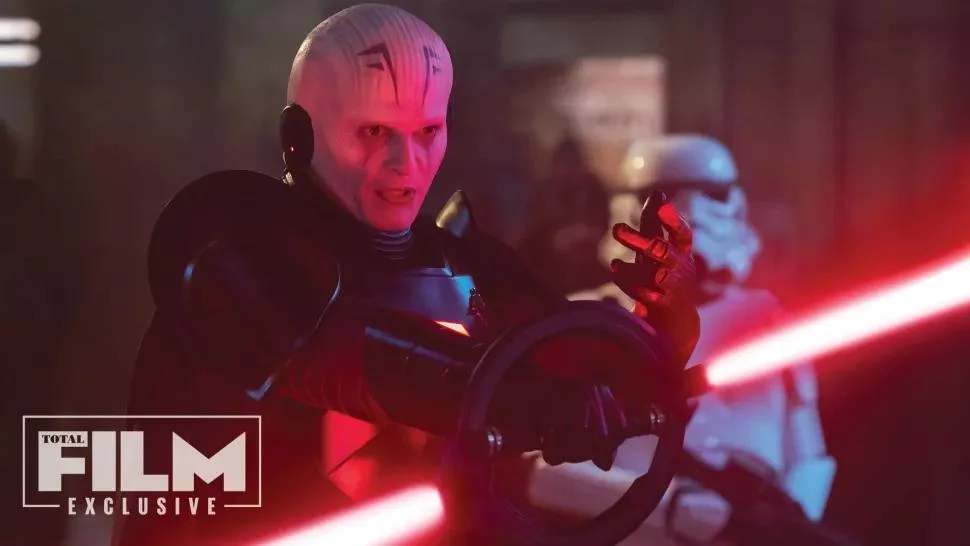 7. The Book of Boba Fett (70 points)
Average rating – 9.8/10
The Book of Boba Fett is a very "iffy" show. Some people liked it, some people hated it, and some people watched it for literally "Mace Windu". I kid you not, that was one thing I heard an influencer say about the show being bad the lack of a cameo from Mace Windu. I personally enjoyed it. Especially with them going all out and delivering Cad Bane into the live-action side of the Star Wars universe. Boba Fett is just a badass.
6. Umbrella Academy (72 points)
Overall rating – 9.6/10
The third season of Umbrella Academy for me was the strongest season. It was so damn entertaining to see the end of the world with the Academy in a hotel with a mirrored version of themselves (technically). We know we're to get a fourth which will be the last but this season was so damn good, especially the Footloose dance which we have generously posted for you to watch below;
5. Superman & Lois (74 points)
Average rating – 9.4/10
Superman & Lois is a masterpiece. The CW has got a lot of stuff wrong in the last few years with the Arrowverse but this show is definitely not one of them. The third season of the show continued from a strong opening 2 seasons and focused on the Bizarro world which was done perfectly. I am glad to see out of all of The CW cancellations, this gets another shot at it.
4. Peacemaker (144 points)
Average rating – 9.4/10
Peacemaker surprised me. I just didn't see how the Peacemaker character could even turn into a decent show. It blew me away. I actually recently went back and watched the show from start to finish and I enjoyed it just as much, if not more the second time. You can say what you will about James Gunn but I do believe DC is in safe hands with Gunn. Peacemaker is a prime example of how creative he can be with a grade C "superhero".
3. Obi-Wan Kenobi (172 points)
Average rating – 10/10
This is the show I was waiting for. I grew up with the Prequels, so actually getting a story for Obi-Wan set between Revenge of the Sith and A New Hope was something I needed. It was made even better when we had Hayden Christensen return as Anakin Skywalker/Darth Vader. Again, the end dual between the two was one of the most entertaining and heartfelt lightsaber battles in Star Wars history.
2. The Boys (180 points)
Average rating – 9.7/10
I don't think I can say enough good things about The Boys. Once again, they delivered a brutal, bloody, over-the-top story and some incredible action scenes. The introduction to Soldier Boy played by the hilarious and great Jensen Ackles catapulted this season into my personal top 5 shows of the year, and I think a lot of people will agree.
WINNER:
Wednesday (208 points)
Overall rating – 9.9/10
It's completely understandable why Wednesday has been voted as the number one show by viewers. The series was incredible and lived up to its hype. People were skeptical about this show as The Addams Family goes back a lot of years and the role of Wednesday was once played by Christina Ricci who was adored in her role. However, Jenna Ortega stole the show and made this role her very own. Every episode was interesting and the story was great fun whilst quite gory at the same time. I know people who have never had an interest in The Addams Family that have watched and loved Wednesday.
---
Comic Universe's show of the year:
Obi-Wan Kenobi
Our pick for the year is Obi-Wan Kenobi. There isn't much more to say. We know the show wasn't very well received generally but we loved every single episode of it despite its flaws.
---
A huge thank you to the people that left their names when voting (name placed exactly as entered in the form):
| | | | |
| --- | --- | --- | --- |
| Dan Lewandowski | Billy | silverxsable | Beth 🙂 |
| Callum | Jake | Marie Souter | Jordan |
| Alex Lewandowski | Lukee | Jb | Michael |
| Paul L | Claire | Harry Self | Phil Weaver |
| Lauren | Matt Reid | Chris | Kelvin |
| John | ryazz "Buzzing" Williams | Dale | Jord Douglas |