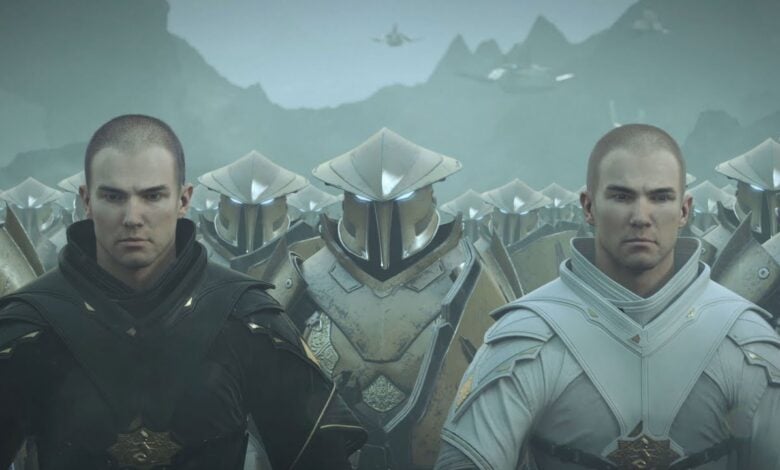 The cinematic trailer for The Old Republic add-on has stayed with me, even today.
If you're uncertain about the trailer I am mentioning, allow me to introduce or reintroduce it to you.
Although I have never played The Old Republic, this cinematic trailer caught my attention by highlighting the story of Thexan and Arcann, the Eternal Twins.
This brief, 4-minute trailer highlights the boundless potential of the Star Wars universe. The current lineup of shows and movies is just a fraction of the vast collection of Legends stories waiting to be explored.
There has been a lot of criticism directed towards the Star Wars franchise since Disney took control. The Sequel trilogy has not been well-received, and both Kenobi and Solo have also faced backlash. However, the only two projects that have been highly acclaimed are Rogue One and The Mandalorian.
Currently, the fanbase can be difficult to please, and it requires a significant effort to execute a project successfully. However, I personally enjoyed all three of the shows/movies mentioned. I believe that the story of the Eternal Twins would be well-received by the audience.
Why? Let me explain.
Firstly, many like I are just bored of the Skywalker era of Star Wars. We are heading back to High Republic with The Acolyte and Star Wars Eclipse but I'd honestly like to explore even further back than that and what a better way to do so than The High Republic?
This story is dark, edgy, and embodies classic Star Wars themes. Twin brothers fight for their father's recognition, but one becomes increasingly angry and ultimately kills his own twin. The result is a gripping tale of great storytelling.
It is impressive that a 4-minute trailer was able to convey a more compelling storyline than certain high-budget productions. This highlights the significant impact of storytelling in the success of a project.
A live-action show that chronicles the life of Thexan and Arcann from their youth to the aftermath of Thexan's death would be a fantastic idea.
Here's the problem: Disney has valuable assets in the franchise, but they choose to invest in things that don't interest many of us. A Vader film/series is a good example of this.
There aren't many casual fans out there who have heard of the Eternal Twins, but I suspect that could seriously change if Disney were to adopt this story into a live-action series or even a movie. movie.