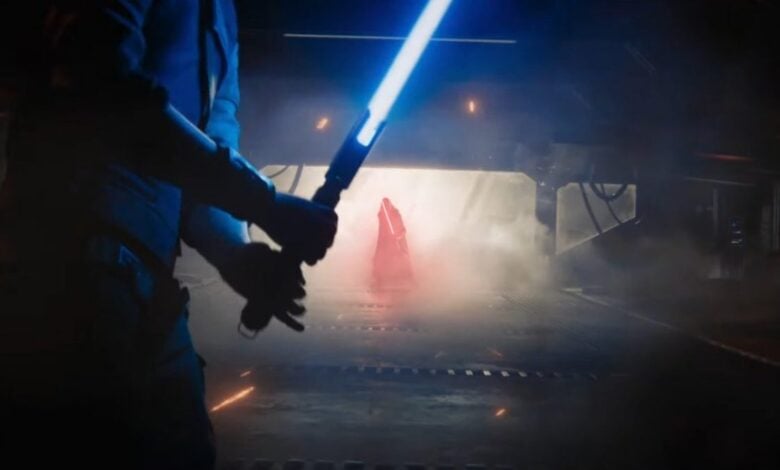 Before we begin my mini rant, I am based in the UK so prices will be based on GPB.
Star Wars Jedi: Fallen Order is perhaps the top 5 in my all-time favorite games without question. I have pumped over 200 hours into the game as it's a game I continue to go back to every now and again.
With the announcement and the near-release of Survivor, I am seriously excited about the game and I can't wait for it.
I have gone to pre-order the game as I usually would and I decided to take a look at the Deluxe version of the game because I loved the first one so much, I wouldn't mind some added bonuses.
The bonuses however are awful. There's no sugarcoating it. Plus, what's even worse it's an extra £20!
£20 for a few cosmetics is ludicrous. Hogwarts Legacy gave additional cosmetics PLUS 3 days of early access for an extra £10.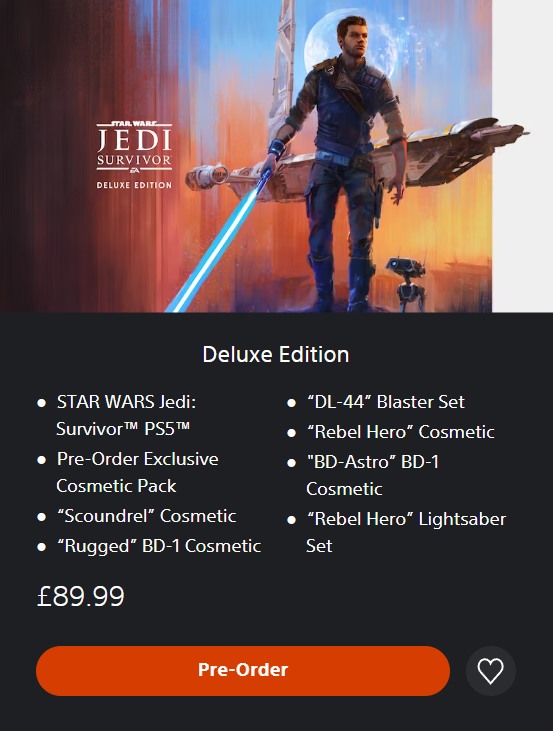 I'm still excited for the game nonetheless but I just cannot envision £20s worth of value in the upgrade. If it contained 3 days of early access which a lot of games have done recently then I would be more inclined to consider it and feel like I'm getting my money's worth.
All-in-all, I expected more from this considering these bonuses aren't even great, to begin with. You get 2 outfits, a lightsaber, and 2 BD-1 skins. For £20? Nah.
EA needs to do better with this. Drop the price by half or implement 3 days of early access because this is a ridiculous price.
Star Wars Jedi: Survivor releases on the 28th of April 2023.