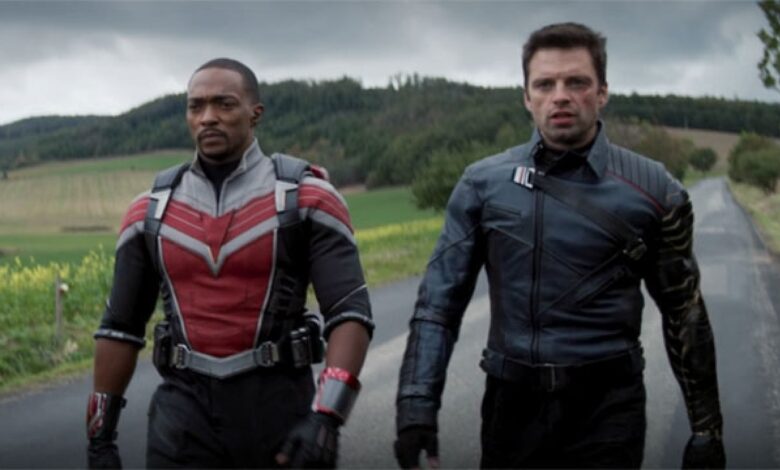 Today I am going to look at the full feature-length shows that were released on Disney+. This won't include I Am Groot or Werewolf by Night as they would naturally unfairly rank lower than those that were given massive budgets and felt properly cinematic.
Please also note, this is my own opinion only. However, I would love to hear your thoughts on where you'd rank your list compared to mine. Our comments down below are open 14 days after the published article, please let us how you would rank yours.
8. She-Hulk: Attorney at Law
For me, She-Hulk simply just wasn't a good show. It was plagued with horrific CGI, next to no action throughout the entire series and the story was just bad. It only got better really once Daredevil arrived and then it became interesting. It's a shame as well because Tatiana Maslany is perfect for Jennifer Walters, it's just a shame the showrunners couldn't do better with the project.
7. Ms. Marvel
Kamala Khan's debut wasn't an awful one, nor was it good either. It had some good elements in it and just like I mentioned in She-Hulk, Marvel nailed the cast again. Iman Vellani is a perfect Ms. Marvel, there's no doubt about it. The major issue I have with the direction is the fact they made the character a mutant and completely changed up her powers to involve cosmic aspects. Regardless of her show, I am excited to see her return in The Marvels.
6. What If…?
This may have ranked higher if we didn't straight up miss an entire episode during the season. Gamora's particular episode was missing but did play a part in the final episode which confused viewers. Overall though, I liked What If…? I've wanted Star Wars to do a similar type of show because it's always intriguing to see alternate realities if something was done slightly differently. I am really looking forward to the second season.
5. Moon Knight
This is one of those that I feel would be controversial, putting this show at number 5. I loved Moon Knight and I love Oscar Isaac too. My main problem with the show is down to me, and I can happily accept it. When it comes to Egyptian history, it doesn't interest me. I know that sounds fairly harsh but I'm just not and I can't help that. As the show's main plot points were around that history, I found myself switching off during it. Despite that though, Moon Knight is just an incredible character and I can't wait to see more of him.
4. Hawkeye
It was difficult to rank 4 and 3 as both Hawkeye and WandaVision were phenomenal shows. What I loved so much about Hawkeye is the passing of the mantle from Clint to Kate. It featured flashbacks to the original Avengers, we learned more about Ronin and we also got Yelena who's always an absolute delight on-screen. I do hope we learn soon what Disney intends to do with Kate because she fits into that role so well.
3. WandaVision
WandaVision was the first Marvel show to be exclusively released on Disney+ and it set the bar very high. Just like Loki, I found the premise intriguing. The fact that Wanda was able to create this entire town of people and make it exactly how she wants. The thriller aspects made the show better and plus, it was the birth of the Scarlet Witch that also set the tone for Doctor Strange in the Multiverse of Madness. A brilliant show overall.
2. Loki
What I loved so much about Loki was the TVA. I found this entire organization interesting. During the first episode when Loki is being booked in after being arrested, I found that entire process super entertaining. Plus, it's a full-blown show dedicated purely to Loki and other Loki variants, of course, it absolutely deserves to be high on the list. It was also the show that introduced us to Kang, the MCU's next big bad.
1. The Falcon and the Winter Soldier
This is easily the top show for me and it even won our Show of the Year back in 2021. It was like a full feature-length movie with how well it was done. It also catapulted the MCU into the next Phase 5 now that Sam Wilson is the one with the shield and our new Captain America. This series for me was perfect throughout. It had good chemistry between Sam and Bucky. The story was great, the villains were good and the inclusion of Zemo and the Wakandans made it even better.