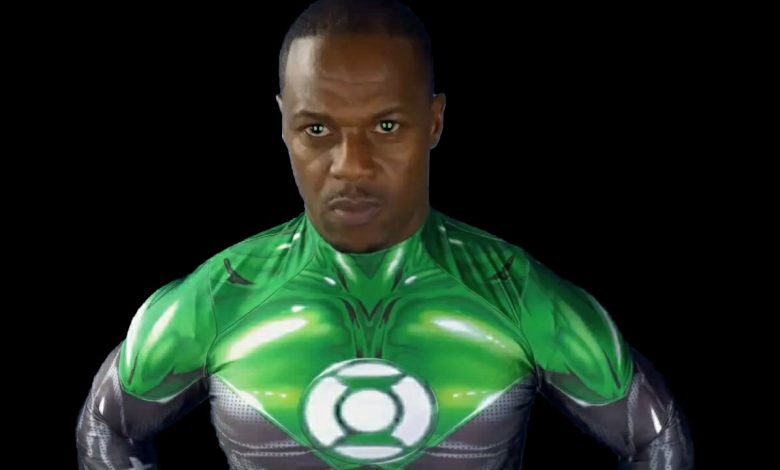 The world of comic books is fascinating because we each character comes fan-casts and it's always great to put these fan-casts out into the universe to put it out there just for something fun or it could end up becoming true.
We've seen a couple of fan-casts come to life, especially by BossLogic. He created Rosario Dawson as Ahsoka Tano, The Rock as Black Adam, Robert Pattinson as Bruce Wayne, and in some way, shape, or form they've all came true whether that be already casting and he's created art by rumor so just a straight-up fan-cast of his own.
I have a list of fan-casts that I think would be great so I'll explain my reasons as to why I want these castings to actually happen or just for fun.
Please note, these are in no particular order.
15. Brandon Jay McLaren – Bishop (Marvel)
Bishop is a character that I'd like to see appear in live-action form with something involving the X-Men, I think he'd fit so well into the MCU. I think Brandon Jay McLaren would be a perfect fit, he's got the build for it. He's also a great actor and has starred in a future-set project (Power Rangers SPD).
14. Charlie Hunnam – Oliver Queen (Green Arrow) (DC)
It's a given, right? It's been one fan-cast that fans have actually been calling for, for quite some time now ever since the reputation of the character soared due to the CW show, Arrow. Charlie is a fantastic actor, proven huge successes in the past with a popular UK movie, Green Street, Sons of Anarchy, Pacific Rim, and more. He looks just like Oliver Queen, with a similar build. There's no doubt if Green Arrow ever makes his way to the big screen, Hunnam should be donning the hood.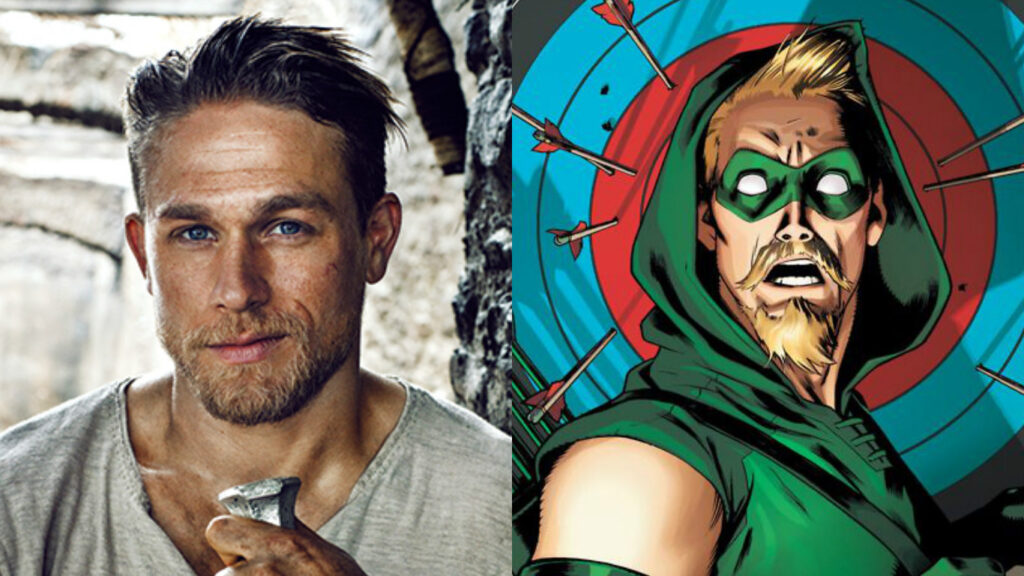 13. Antony Starr – Reverse Flash (DC)
Tony Starr has definitely cemented his place in terms of being one of the best villains of all time as Homelander in The Boys. His characteristics shown in The Boys really do make for the perfect Reverse-Flash. He's shown he can play a sinister, twisted, and dark role. Not to mention the kind of looks like Eobard Thawne in the comics too, he definitely deserves a call if the part is to be cast.
12. Lovie Simone Oppong – Keeve Trennis (Star Wars)
Lovie is a young actor, she's 22 years old and looks young enough to be a Padawan going into a newly knighted Jedi Knight in something involving The high Republic. I personally think she'd do great, especially alongside Brie Larson.
11. Adewale Akinnuoye-Agbaje – Atrocitus (DC)
This was I think would be perfect. He's got the height, build, and even have the deep voice to suit Atrocitus in a live-action project. He was Killer Croc in Suicide Squad, he was in actual make-up for that movie so he could easily do it again and still put on a great performance.
10. Yoshi Sudarso – Super-Man of China (DC)
This is one fan-cast I like pushing and talking about because I think they would be perfect for this role, because not only has he got the Asian heritage, they also have the athleticism for the role. Not to mention he's a great up-and-coming actor.
9. Peter Sudarso – Terry McGinnis Batman Beyond (DC)
Like his Brother, Yoshi, Peter also has the Asian Heritage and athleticism to take on this role whether it be a series, movie, or even a short cameo in any of those. He's also an up-and-coming actor who loves the character.
8. Mena Massoud – Simon Baz Green Lantern (DC)
Mena Massoud is a great actor giving that his Aladdin movie grossed over $1 billion at the box office. He's young, he's Muslim so he would connect with the role even more. Mena is young enough to hold down a franchise with the character going forward.
7. Brie Larson – Avar Kriss (Star Wars)
It's no secret the amount of passion, love, and excitement Brie Larson gets from Star Wars. She absolutely loves the universe and fell in love with it when she held Samuel L. Jackson's replica lightsaber from the prequels. I'd love for her to be cast in this universe.
6. Emily Blunt – Invisible Woman (Marvel)
It's a given that Emily Blunt is a fantastic actress and proves it no matter which project she's in. When it comes to Susan Richards, she'll be the perfect cast for this particular role. Even more so when you consider number 5 on the back of it as well. This has been heavily rumored and wanted by fans, so I hope it comes to play.
5. John Krasinski – Mr Fantastic (Marvel)
This is one of my biggest wants out of all the fan casts I make. I love John as an actor and obviously became a huge fan because of The Office. This one would make even more sense to number 6 purely because both he and Emily are married. John also makes for a perfect Reed Richards, he has the look and definitely the attitude to nail the role. It was rumored not long ago he held talks with Marvel, but as of now, we're still unsure exactly what that is. Hopefully, he shows up in WandaVision, after all, Monica did mention they need an aerospace engineer?
4. Emilia Clarke – Mera (DC)
We're not going to dive too much into the issues between Depp and Heard, so if the role were to be recast then I believe Emilia would be the perfect fit for the role. I even believe she would be a better actress to play the role of Mera in the Aquaman sequel and any crossovers moving forward. Emilia is incredible at what she does, and has proven this time and time again in any project she's in especially Game of Thrones, and even one of my new favourite Christmas movies – Last Christmas.
3. Taron Egerton – Wolverine (Marvel)
An unorthodox fancast, but it is one that actually gained some traction around a year ago. Although it would be difficult to ever beat Hugh Jackman's performances as the character, I believe Taron could really make the step in the right direction. If he built up a little more, he would have the build, height and could absolutely nail the role if it ever happened. Not to mention he's a quality actor.
2. Jermaine Rivers as John Stewart (Green Lantern) (DC)
This is one we have been advocating for quite some time now, and would absolutely love to see this one happen. Jermaine was one of the standouts for us in the hit show, The Gifted and would be perfect for John Stewart. Jermaine looks like John and has so many characteristics of the character it's very difficult to ignore.
1. Sebastian Stan – Luke Skywalker (Star Wars)
Perhaps the most popular one in the world right now, especially after Luke showed up in The Mandalorian season 2 finale. This one just makes sense. Sebastian carried many similarities to Mark Hamill when he played Luke during the original trilogy. I believe with Stan's impressive CV, and already employed under Disney it's a move that makes sense. Whether it's cast for future Mandalorian episodes or a standalone show and series set after Return of the Jedi, then Sebastian is definitely the best choice.
While these fan-casting's are just that, we can't help but think of how good these actors would do in the respective roles. They'd absolutely work, they would be perfect.
From the looks to the characteristics of the characters. The actors would truly bring the comic characters from page to live-action.
Follow Us