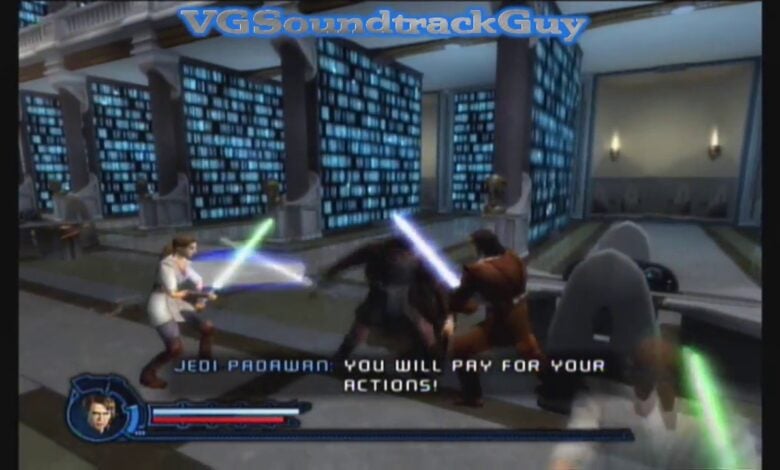 It's been over 17 years since Revenge of the Sith came out on PlayStation 2, Xbox, Game Boy Advance, Nintendo DS, and Symbian OS. In fact, the game was released on May 4th, 2005.
The general consensus of the game was generally favorable, even those who disliked the prequels, liked the game.
It had solid gameplay for its time. You played both Obi-Wan and Anakin throughout and it followed the story of the movie including other characters like Yoda on the rare occasion. What was even better was that you could actually play with a friend. These are the types of games I live for now being 29 years old.
It was a safe bet but it had added hidden bonuses which I loved.
If Anakin wins the battle on Mustafar, he kills Kenobi and then proceeds to kill Palpatine, showing that if he hadn't lost his battle with Obi-Wan, his actual intentions were true to what he said to Padme. It's the little quirks like this that I loved the game so much.
The graphics for its time were on point as well. This game came out 17 years ago and if you watch playthroughs on YouTube, it's actually watchable.
We're living in an era where remasters happen. Assassin's Creed (Ezio series), Last of Us, Resident Evil, Pokemon and so on all had great remasters. Some great games do get soft reboots instead like the Modern Warfare series, but there are still so many games that deserve fresh attention and this is one of them. (Along with The Simpsons: Hit and Run and GTA: San Andreas (properly)).
After the Tales of the Jedi series, the Prequels are being brought fresh attention. This began with the Obi-Wan Kenobi series as well this year.
The game would be an amazing update with all the new Star Wars gaming content we're getting. KOTOR is indefinitely delayed so why not put this in its place instead?
They could rework the upgrading system and bring the combat more in line with the Jedi series (Cal Kestis). This would be super interesting with the current generation of consoles and the power PC's have the capability of putting out.
I'm not saying this should be at the top of the list of games to remaster but it could work very well. Star Wars is one of the biggest franchises in the world so remastering this would sell regardless.
The game could easily be a success by adding new features, upgrades, and other alternative scenes.
It is an odd one when you look at the all-time best Star Wars games and you often don't see this game in people's lists but it's absolutely a top 5 game. It easily goes hand in hand with some of the top Star Wars games back in the day like Battlefront 2 and LEGO Star Wars.
What do you think? If this got remastered, would you buy it? If you wouldn't, let us know why in the comments below.