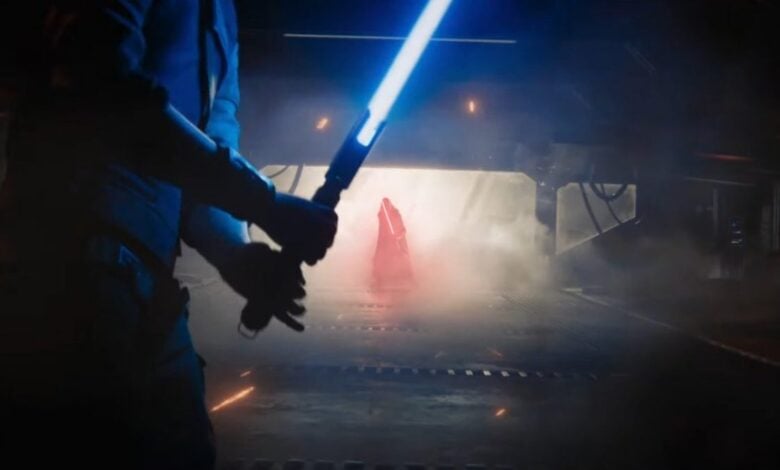 I do an article every so often about each Star Wars show about Cal showing up. He never does but it's always the right time at these stages of the show for him to show up.
Cal Kestis is set between Episodes 3 and 4 whereas The Mandalorian is set after the events of Episode 6, so there is a large time period between that.
There are 19 years between Episodes 3 and 4. Return of the Jedi is set in 4 ABY with The Mandalorian being set around 5 years after this in 9 ABY. Further dates show that Jedi Survivor is set 5 years after the original and will be set in 9 BBY. The Mandalorian's season 3 is set in 13 ABY.
In basic terms, there are 24 years from the events of Cal Kestis in the upcoming Survivor game from the current Mandalorian season. You may be thinking that's a long time and it doesn't add up. It actually does.
Cal Kestis in Survivor is 23 years old. This means IF he survives through everything, he will only be 47 years old give or take. He can more than show up.
A lot of people, including myself, theorized that it may have been Cal to show up in the season 2 finale to save Grogu and not Luke Skywalker. It could have worked either way.
Another reason why I believe there's a chance Cal could show up in the current season is the rumors that he is set to receive his very own Disney+ show. We know Cal Kestis is voiced and modeled after Cameron Monaghan who is a proven actor in live-action. He's played Jeremiah/Jerome in Gotham which was a phenomenal performance. He's also done a lot of other work in live-action as well.
If Cal is to get his own show, then it makes sense to have him appear in another show first so fans know who he is and can get to grips with who he is before his show would theoretically comes out. That's if they haven't played the game anyway.
How he'll appear, I'm not sure. We're only 2 episodes into the current Mandalorian season with another 6 more to go and right now, we don't know where the story intends to go.
They have already teased his type of droid (BD-1) in The Book of Boba Fett. The model is already there to have the droid included.
Cal Kestis showing up would prove one thing and that's he is to get his own show. I honestly believe he deserves it. He was exceptional in Fallen Order and I have no doubts, judging by early previews, he's going to tenfold his performance in Survivor.
I'm never one to EXPECT cameos and if he doesn't show up in the current season then I'm okay with that. I'll be okay if nobody shows up in season 3 because Din and Grogu can carry a season regardless. I just think with how they kept Luke under wraps, they love having that one surprise. If that's Cal, then I'm all for it.
Star Wars Jedi: Survivor is out on all platforms on April 28th, 2023.
---
---
Follow Us