We've ranked each of these shows in their categories but today it's time to take a look at every single live-action Marvel show and rank them from worst to best no matter what platform they were released on.
Disclaimer – we didn't rank Werewolf by Night or Guardians of the Galaxy's Christmas Special because both were only 1 episode. The 22 shows on this list have all had at least one full season to shine. We understand there will be some controversy, but this is how we feel about the shows.
22. Runaways
Runaways was a weird show. I only knew it was created by Marvel and at one point crossed over with the Cloak & Dagger series, although that was when I stopped watching the show. The show was slow, it was boring, and ultimately dragged the first season out. I watched the first season and just forgot about the show, it wasn't memorable at all.
21. Helstrom
In all honesty, Hulu's Marvel content did not receive a warm welcome as two of their shows rank at the bottom of the list. I believe the reason for their low ranking is because they are not worth watching. Helstrom was a complete waste of time for me. Although it started on a promising note, it gradually deteriorated as the season progressed. It was evident from the beginning that the show would only last for one season, as it was released at a time when Disney Plus was gaining popularity and taking over the streaming world.
20. She-Hulk: Attorney at Law
This TV show was terrible, and there's no denying it. It lacked any action, the CGI was subpar, the story was dreadful, and the character development was almost non-existent. I don't want this show to be renewed for a second season because it made me cringe throughout. Marvel is not known for making too many mistakes, but they hit a new low with this show. It's disappointing that it's one of the worst shows I've ever seen, and if I had to rank it personally, it would be 22nd by a mile.
19. Ms. Marvel
I didn't enjoy this show at all. It was at the very bottom of my list as it failed to deliver the Marvel essence I was expecting. None of the characters left a lasting impression on me; I couldn't even remember their names. For me, great characters should be memorable, and if they're not, it's a sign of a poorly made show. The storyline was weak, and I wasn't invested in it at all. Furthermore, I was disappointed by the decision to change Kamala's powers and make her a mutant, which is a deviation from the original comic runs for Ms. Marvel. The only positive thing I can say is that Iman Vellani was perfectly cast for the role.
18. Legion
Legion was also a very weird show, it was the type of show that only a certain type of fan would love. Speaking to people who have watched it, have said a lot of positive things about it. I remember seeing the trailer for it and being curious about it but just never got around to watching it.
17. Agent Carter
Agent Carter was actually a really interesting series. The first season picked up from where the first Captain America movie left off, with Peggy dealing with the fallout from losing Steve and having to save Howard Stark from the American government.
16. Cloak & Dagger
Now, I absolutely loved Cloak & Dagger. This is an underrated show, it started off very slow but when it picked up it began to be so good. I loved the show, I was and still am a big lover of the show and I feel like the actors who portrayed the characters were done dirty by the show being canceled.
15. The Gifted
Honestly, The Gifted is probably one of the shows that was canceled at the wrong time. Just when the show was going to deliver such a unique story with a massive reveal at the end of the series about the future timeline it was binned. I hated the network for that. I do imagine what would have come in that next season.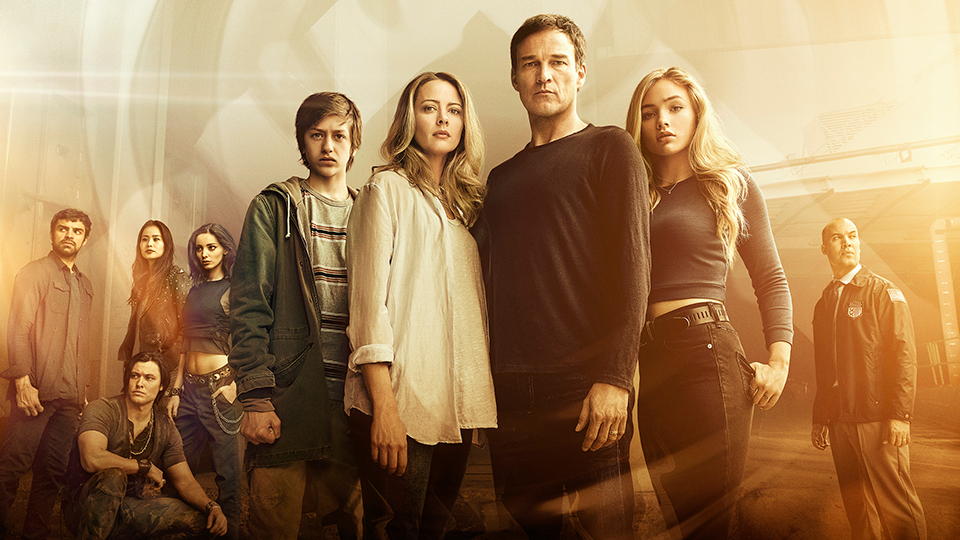 14. Inhumans
Right, yes, we know. Shout at us. Call us wrong. Do whatever. The show's trash and all of this belongs at the bottom of the list.
We enjoyed the show, although we acknowledge that it could have been better. The characters could have had more depth and the direction could have been improved. However, we still found it entertaining. We believe that if a different director had been at the helm of season 1, or if the show had been given a second season, it could have fully realized its potential. The possibilities were endless. We hope that Disney considers remaking this show in the future.
13. Luke Cage
Luke Cage was an amazing series, but it lost its charm in the second season, which is why it's ranked at 13 on this list. The first season, on the other hand, was brilliant and that's what earned it a place on this list. It made a tremendous impact and had a captivating storyline. It's just unfortunate that it failed to maintain its momentum after the first season.
12. Agents of S.H.I.E.L.D.
Agents of SHIELD is a weird one, it was a series that started off seriously, connected with the second Captain America movie, and delivered an incredible first season. It was in the later seasons that the show took a turn for the worse. We had space travel, different planets, different time periods, and more. One thing I will be grateful for is this show debuting Robbie Reyes as Ghost Rider.
11. Jessica Jones
I remember watching the first season of Jessica Jones, it had everything. It had a decent story, the characters were written pretty well, and the villain was so good. I do not know what happened but I remember not finishing the series because of how terrible the final season was.
10. Iron Fist
Iron Fist received a lot of backlash from fans, which caused it to become quite unpopular. However, I personally enjoyed the first season a lot, even binge-watching it over two days. As subsequent seasons were released, I felt they improved. It's a shame that the show ended when it did because it was evident that it had the potential to be fantastic. I hope that Iron Fist will have another chance in the Marvel Cinematic Universe.
9. The Defenders
When the show was announced, I was very excited. It felt like Marvel's answer to the Arrowverse at the time. The Arrowverse was at its peak, so it made sense that Marvel would try to compete with their own crossover show. In all honesty, I loved The Defenders, and it set up the third season of Daredevil perfectly. I just wish they made a second season of it. I love crossovers more than anything else in the superhero world.
8. Secret Invasion
Nick Fury's personal show wasn't the best Marvel series, but it certainly wasn't the worst either. The show portrayed Fury in a much better light and had a solid storyline. It was a welcome break from the over-the-top comedy we had seen in previous shows and provided a more serious tone which was much needed. Additionally, it was refreshing to have a show that didn't rely on unnecessary jokes in almost every bit of dialogue.
7. Moon Knight
Moon Knight felt different. The series dived into the mystic element of the Marvel Cinematic Universe. We saw the series deal with split personalities. We saw gods fighting each other, and we got some incredible action. And not to mention, that badass Moon Knight suit.
6. Hawkeye
I really enjoyed watching Hawkeye. It was a necessary addition to the Marvel Cinematic Universe as it shed light on the enemies he made during his time as Ronin, and helped us understand his character better. Kate Bishop's character was also introduced in the show and I was impressed by her performance. She brought a lot of humor along with Yelena and Kingpin's reintroduction into the MCU was a perfect ending to the series.
5. WandaVision
WandaVision had a guaranteed success due to its connection with the Marvel movies. We knew Wanda would struggle after her past events, but no one could have expected the extent of her actions. Though Wanda acted as a villain throughout the series, it was tough not to empathize with her desire for a normal life with her partner and kids. The show perfectly set up the emergence of the Scarlet Witch, which was executed beautifully. All the characters were great, especially Agatha Harkness, who was initially portrayed as a villain. However, in hindsight, everything she said about the Scarlet Witch turned out to be true, which was demonstrated in Multiverse of Madness.
4. The Punisher
The Punisher is my favorite series to come from the range of Marvel Netflix shows. The show was released after fans got introduced to Frank Castle in the second season of Daredevil. We then got to see Frank return in his own series and deliver some brutal punishment while clearing his name. The show also dived into the PTSD of soldiers and their return home.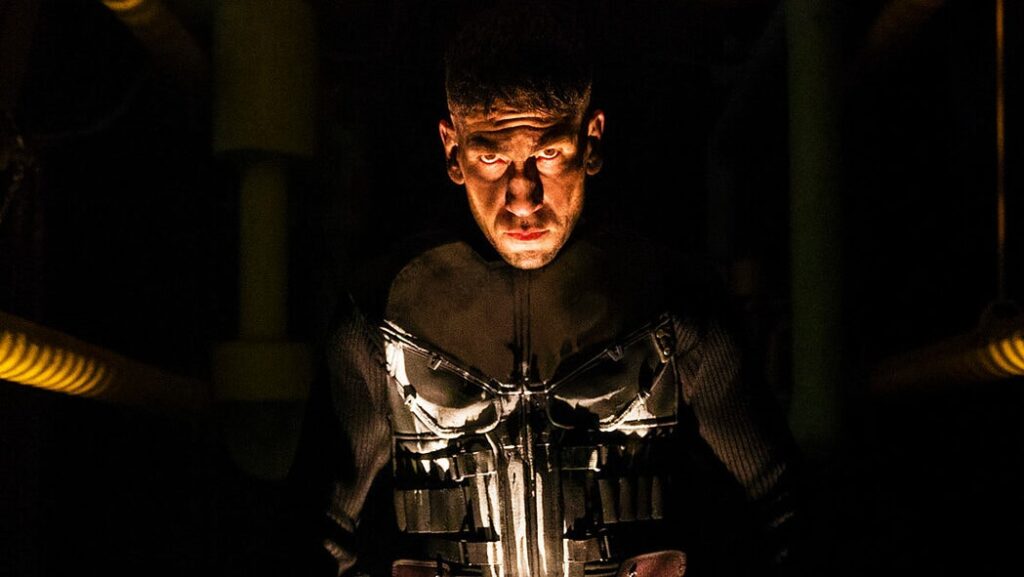 3. Loki
Loki's success was almost guaranteed, thanks to the immense love and adoration that viewers had for the character. Tom Hiddleston gave an outstanding performance that brought Loki to life on our screens. No other character has managed to portray both villain and hero roles as effectively as Loki did. Despite being an active murderer, he somehow managed to make fans love him and root for his well-being. Throughout the series, we witnessed him grappling with his own grief, making new friends, and showcasing his softer side. Additionally, we cannot ignore the fact that it was Loki who introduced us to the next major villain, Kang.
2. Daredevil
It was a huge shame that the show got canceled, especially considering how popular it was. Charlie Cox was exceptional in his role and played a major part in the show's success. I appreciated how the show was dark and brooding compared to other Marvel movies and shows, showcasing a different side to the Marvel universe. The show got everything right, from Matt Murdock, Karen, and Foggy, to the outstanding performance by Vincent D'Onofrio as the Kingpin. We just hope that Disney can pull off the upcoming soft reboot.
1. The Falcon and the Winter Soldier
The Falcon and the Winter Soldier was the clear winner among the three voters and we all loved it for different reasons. Personally, I enjoyed it because it felt like a long movie that followed the aftermath of Cap's decision to give up his shield and live his own life. The show had action-packed scenes, hilarious moments, heartwarming scenes, and a well-crafted storyline. I'm eagerly looking forward to the upcoming Captain America movie.
Follow Us