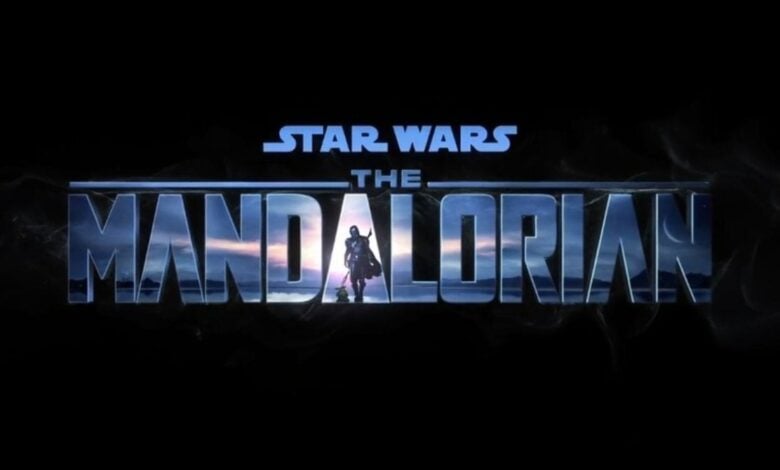 The vast majority of Star Wars fans agree that The Mandalorian has been carrying the Star Wars franchise on its shoulders for the last couple of years, and we fully agree.
Jon Favreau and Dave Filoni have proved what masterpieces Star Wars is capable of in live-action with the right direction, and people behind it that honestly and genuinely care.
That said, we definitely know the third season of The Mandalorian is coming, and it's very likely it will be mid-2022 considering The Book of Boba Fett is coming this December.
The second season finale was so explosive it would be difficult for any show in any franchise to top. We saw a young Luke Skywalker return to wipe out a number of Dark Troopers with relative ease.
He then took Grogu to ensure he is trained in the ways of the force, but in the background left a sour taste in Bo-Katan's mouth considering Din Djarin is now the rightful owner of the Dark Saber.
So we're there at present, and here are 5 things I want to see or at least see happen in next season.
1. Dark Saber needs be used often
Din Djarin bested Moff Gideon in combat which meant the Dark Saber is now rightfully his. After Din won the saber, he never really got a chance to actually use it after considering Luke showed up. Owning the saber itself gives the wielder the rule of Mandalore. I think this is something we need to see.
I do like the fact now Din is packed with weapons and tech, including the Beskar staff. Seeing the Dark Saber in live-action is mesmerizing. A lot of fans are just used to seeing the usual blue, green and red lightsabers with a drop of orange at the end of Rise of Skywalker. We got Ahsoka's white during season 2, but the dark saber is different. I really want to see Din make it one of his primary weapons in combat.
2. Din Djarin vs Bo-Katan
At the end of season 2, as mentioned Din is the rightful owner of the Dark Saber, which in turn created hostility between the pair. Din Djarin did try to hand her the saber, but ultimately it doesn't work like that, even more so that Din mentioned that he yields and tried to hand her the saber. This does mean if Bo-Katan wants the Dark Saber, it does mean they will have to come to blows.
I want Din Djarin to take the saber and realize he's the best person to lead Mandalore. This in turn will cause the pair to clash and fight for the right. Bo-Katan has been a fantastic character since she was introduced, and seeing these two go head to head would be seriously entertaining.
3. More Luke Skywalker
This is one I believe some people will be against, but for me, I believe he deserves the most justice out of any Star Wars character. Considering what Rhian Johnson did to the character, I believe this show is the best place for that to be redeemed, to truly showcase his absolute prime. Obviously, I don't want him to outshine Mando, considering he's the star of the show, but him showing up in the extremist times of need would definitely be warranted.
I think we should also see him somewhat train Grogu, and see what they're up to. There was a poster released that showed Luke and Grogu together, with orange kyber crystals. It also looked like Grogu was creating his very own lightsaber. If they're releasing posters for this, then I do believe it's something we fans should get to see. I don't want Grogu to just show up and be trained off-screen.
4. Backstory for Din explained
We have saw aspects of Din's backstory during the opening 2 seasons. We get to see how the Droid Army destroyed the majority of Din's homeworld, and seemingly killing his parents from what we know right now. For me, I'd love to see more of Din's early entry into Mandalore explored in greater detail.
When we first see Mando in the first episode, he's already a fully-fledged Mandalorian. I'd love to see how he was trained, how an outsider was able to become a member of Mandalore. There's a lot of questions there, and I wouldn't mind for this to be explored as flashback scenes throughout the next season.
5. Lando Calrissian
Donald Glover portrayed Lando in the Solo movie and was perhaps the standout of the movie in my eyes. We know Lando is roaming around the galaxy at this time after the fall of the Empire. They could easily bring Donald in to play Lando again in the series.
Han would have been a good shout, but I do think Han Solo would be a much better fit in the Book of Boba Fett series. Lando could be a one or two-episode thing, but it adds that level of continuity from the movies to the Disney+ shows. More so considering the sheer amount of Star Wars shows coming up.
So, there we have it. There are just 5 things I'd love to see, there are bulk loads more, to be honest.
Is there anything you would love to see that's not listed? Let us know down in the comments below, we'd love to hear your thoughts.
Finally, let's just appreciate this scene again…