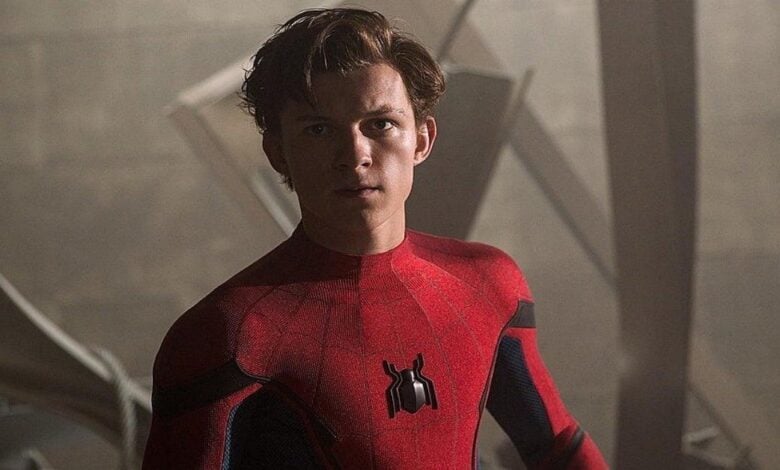 Tom Holland has done an interview with GQ and has said some very interesting things surrounding him and his future as the web-slinging hero, Spider-Man.
Holland, who is playing Peter Parker in the upcoming Spider-Man: No Way Home spoke about his work rate since being cast as Spider-Man, he said "Since I got cast as Spider-Man, I haven't really taken a break". While he's enjoying some state-forced time to himself.
It seems like the pressure is finally getting to Tom because of becoming essentially the face of the Marvel Cinematic Universe and truly stepping into a Ton Stark-type role. Recently in London, he was walking and a group of guys just started following him and taking pictures. Holland said, "Something had happened in my life and it really put me in a bad mood, I was just trying to keep my head together, and I turned around and told them to get lost."
This is a reasonable response, especially if you're trying to just have a nice time and people are following you and constantly taking photos of you. Anyone would be the same. Although Tom did later apologize to the group, he said, "I have to remind myself that being Spider-Man is more of a responsibility than just having a job, There are kids out there who are bullied at school who don't fit in, and Spider-Man is their fucking go-to guy, you know? And at the moment I'm that guy."
This takes a mature mind to turn around and be that guy who does this for the fans and not just the money or fame. He truly cares for fans, anyone can see that.
Even for a 25-year-old, the toll of consistently working and doing press, Tom spoke about the press tour for Spider-Man: Homecoming in which he traveled to 17 countries, doing junkets and doing backflips when asked. On the last stop of the tour in China, he was really ill but ultimately he didn't say no once. One day after walking off stage and throwing up everywhere. He mentioned "I was under a lot of pressure to finish the day's work. That was the first time I was really like, 'No, I'm done now. I've given you everything."
Another disheartening thing that affected not only Tom Holland but Zendaya as well as when the photos from the summer were released of the pair kissing. Tom spoke to GQ about it. He mentioned, "One of the downsides of our fame is that privacy isn't really in our control anymore, and a moment that you think is between two people that love each other very much is now a moment that is shared with the entire world, I've always been really adamant to keep my private life private because I share so much of my life with the world anyway."
Tom also said that the pair "We sort of felt robbed of our privacy.". When asked if he wasn't ready to talk about it, he said, "I Don't think it's about not being ready. It's just that we didn't want to." Holland also knows that when doing the global press tour he'll be asked about it. "It's not a conversation that I can have without her, You know, I respect her too much to say… This isn't my story. It's our story. And we'll talk about what it is when we're ready to talk about it together."
When speaking about No Way Home, Holland mentioned the castings which appeared and had the internet obsessed over whether or not Tobey Maguire and Andrew Garfield are also returning. "No one believes me, but they're not in the film."
Tom also said when shooting the big finale he was like "the crescendo scene, like, is this really fucking happening? It's crazy." only, Tom didn't believe it was working "I kept stopping and being like, 'I'm so sorry, I just don't believe what I'm saying.' " so the director, Tom Watts, took Tom aside, and Holland told him: It wasn't me. The scene was wrong "We sat down, we went through it, and we came up with a new idea, Then we pitched it to the writers, they rewrote it, and it works great."
Holland has spoken about wanting to continue to play this iconic character, however, in this interview, it feels like he's wanting to either take a long break or completely step aside. He said, "Maybe it is time for me to move on. Maybe what's best for Spider-Man is that they do a Miles Morales film. I have to take Peter Parker into account as well because he is an important part of my life." But also said, "If I'm playing Spider-Man after I'm 30, I've done something wrong."
Spider-Man co-star Jacob Patalon has said that Tom "He talks about being James Bond a lot".
Tom has also spoken about his future away from the movies. "I definitely don't think I want to be an actor for the rest of my life." Holland briefly trained as a carpenter, something he still loves. "I've always been really good with my hands. If something's broken, I can always figure out a way of fixing it."
Tom also has this idea of "buying apartment buildings and renting them out cheaper than they need to be because I don't need the money."
Although lately, Tom has had another dream, he'd met a woman, got her pregnant. Once, he'd have found it terrifying. "You don't know what you're going to do. How am I going to tell my mum and dad?" Although he wasn't nervous at all this time. "After, I thought… I kind of miss my little girl now."
Holland, who always wanted to be a father said, "I'd be very content with just being a stay-at-home dad, and producing a film here and there." That's not to say that will happen right now, he added, "I might start shooting The Crowded Room and go, 'You know what, this is what I'm going to do for the rest of my life.' Or I might do Spider-Man 4, 5, and 6, finish when I'm 32, and never make another. I'm not sure what I want to do." That's the point.
Tom ended off by saying "Now as I'm getting a little bit older, I'm like, It's good to have things to work for. Just don't give 100 percent of your energy towards it, I'm trying to live my life a little bit more freely."
I hope Tom does continue to play the iconic Spider-Man, but I do also fully believe that it is time to bring Miles Morales into live-action and let him be the main Spider-Man.