Let's Talk
Other
Shows
Why Flashback Scenes Will Be Important In The Obi-Wan Kenobi Series If They Happen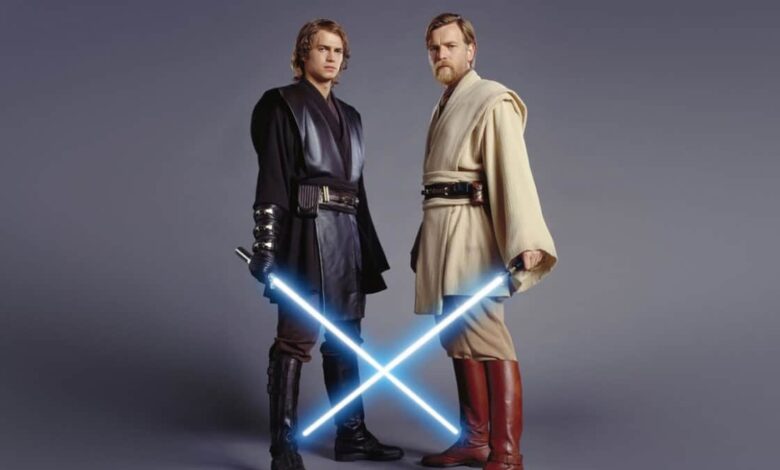 Within the Prequel trilogy, we obviously got a lot of Obi-Wan and Anakin, their friendship and professionalism as Jedi's ensuring the current threat of the Sith is stopped.
However, what we got between those 3 movies was just a drop in the ocean considering what we know of from the animated shows, books, comics, and even video games.
Surprisingly, there isn't a lot of people out there that know Ahsoka Tano was actually Anakin's apprentice during the Clone Wars. Again, the Clone Wars, something that wasn't explored in much detail at all.
After Anakin pledges his allegiance to Palpatine, he dismantles the Jedi in a major way to the point of near extinction. There's a lot to explore here, just as much as the timeline between Episodes 3 and 4 because that's when the show will obviously be set.
Ewan McGregor and Hayden Christensen will reprise their roles as Obi-Wan and Anakin Skywalker/Darth Vader respectively and due to the filming schedule, it's likely we will get the show at some point during 2022.
The reason why the flashbacks are so important is because of the history between the two characters. There are rumors we will see Vader and Obi-Wan fight once again prior to their final duel in Episode 4.
We need to see Vader dealing with the loss of Padme and adjusting to the suit. Obi-Wan watching over a young Luke, and also exploring the Clone Wars so casual fans can get up to speed on the history.
The Clone Wars represented one of the largest scale wars in Star Wars history, and we saw barely any of it at all in the movies. We also know that Qui-Gon actually visited Anakin to remind him of the Jedi ways after slaughtering the Tusken Raiders.
We saw Anakin slowly edge towards the Dark Side once his visions of Padme dying in childbirth began. Granted, we got this in the movies but that transition was a lot slower than most realize.
After the destruction of the Jedi Order, Obi-Wan watches over Luke until he's old enough to figure it out and ready to be trained as a Jedi. The show will focus on the events that happen during this time, as it wasn't just as cut and throat as Obi-Wan living in exile on Tatooine.
I think the showrunners will do an exceptional job in giving us a memorable story for the Kenobi series, and I do feel that flashback scenes will have a significant impact on the overall aspect of the story. Not mentioning how interesting it would be to see in live-action.
I do hope we get to see Rosario Dawson return as Ahsoka and also get the Maul and Kenobi final battle in live-action as well.